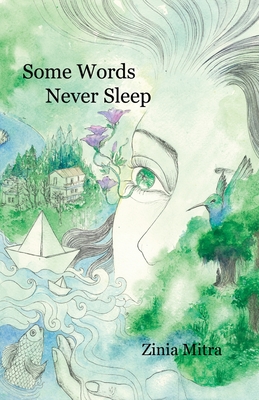 Some Words Never Sleep
Paperback

* Individual store prices may vary.
Description
Some Words Never Sleep comes from the monsoon soul of Indian poet Zinia Mitra. A bilingual author and accomplished academic, Mitra pours her observations and insights into transformative poetry, evoking what it is to be a woman of India, a breathing soul in an ancient wondrous land. Mitra imbues her intense recollections, responses, and emotions in a myriad of carefully juxtaposed poems that fill the reader with a semblance of what it is to walk in her shoes. The gentle sway of her alacrity as a writer, her femininity and strength, the enduring quality of her life thus far, make for spellbinding reading.
Zinia Mitra places her finger on the pulse of modern Indian verse and finds worlds hitherto undiscovered, with a sumptuous range of evocative pieces that transport us into her universe. Artwork by gifted Indian artist Lakshmi Tara adds to this lush, sensuous journey. Some Words Never Sleep is a dream from which you will not wish to readily awaken from, as it unfolds in waves from the mandala of her mind.
Indie Blue Publishing LLC, 9781951724108, 110pp.
Publication Date: August 19, 2021