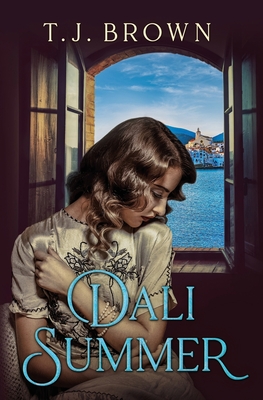 Dali Summer
Paperback

* Individual store prices may vary.
Description
Her wild and vivid visions inspire an icon...
Nothing is more important to prim, colorblind Dolors Posa than family and living down the shame of her illegitimate birth, but when the sudden onset of fantastical visions threaten her sterling reputation, she must search for answers before the inhabitants of the tiny village of Cadaqu's brand her as demente-- crazy like her mother. In a quest to stop her hallucinations, she befriends a beautiful, intoxicating fortune teller and her handsome anarchist brother, as well as becoming a reluctant muse for thirteen-year-old Salvador Dali. In a summer that changes everything, Dolors must choose between her family's reputation and a life filled with adventure, friendship, rapturous color and the possibility of love.
Set against the political upheaval of 1917 Spain, Dali Summer captures the fierce spirit of Catalonia, the generosity and stubbornness of its people and the blossoming promise of a woman who thought life was bland and empty and had long ago had passed her by.
Tule Publishing Group, LLC, 9781951786366, 344pp.
Publication Date: May 5, 2020