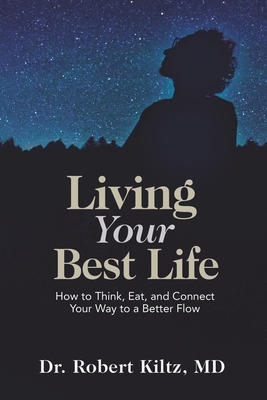 Living Your Best Life
How to Think, Eat, and Connect Your Way to a Better Flow
Paperback

* Individual store prices may vary.
Description
We all possess the power to begin living our best lives. It takes a balanced approach that breeds harmony across mind, body, and spirit. You create your reality. You're responsible for what goes into your body and mind, including food, thoughts, negative news, and reading or listening to something positive and uplifting. Take control and redirect your energy toward creating positive vibrations. Dr. Robert Kiltz shares the life-changing practices and mind-sets he has embraced to improve his happiness and find peace and satisfaction living moment to moment and staying in the flow.
Waterside Productions, 9781951805708, 252pp.
Publication Date: April 21, 2021