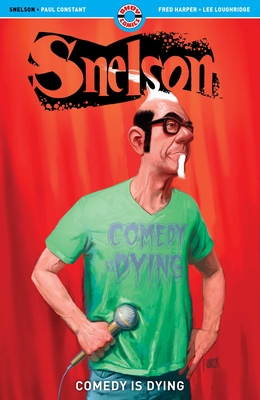 Snelson
Comedy is Dying
Paperback

* Individual store prices may vary.
Description
Comedian Melville Snelson's standup comedy is two decades past its sell-by date, and hecklers now outnumber fans.

In the 1990s, "edgy" standup comic MELVILLE SNELSON had it all—but twenty-five years later, his jokes come off as tired and offensive. Desperate for a comeback, Snelson sets out on tour with a group of young, socially conscious comedians. Can a '90s has-been hit the big time, or is Snelson about to be cancelled for good? A hilarious, definitely adult contemporary satire that mocks the dying breaths of white male entitlement.
AHOY Comics, 9781952090042, 160pp.
Publication Date: March 15, 2022