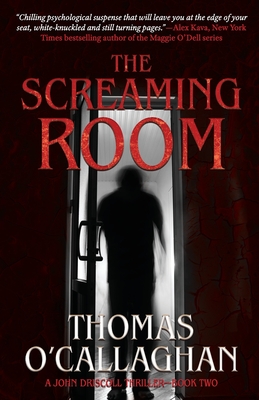 The Screaming Room
Paperback

* Individual store prices may vary.
Description
"Chilling psychological suspense that will leave you at the edge of your seat, white-knuckled and still turning pages."-Alex Kava, New York Times bestselling author of the Maggie O'Dell seriesTourism in New York City is under siege. Visitors to the Big Apple have become targets of vengeful twins hell bent on exacting punishment on total strangers to right the hellacious wrongs perpetrated against them in a hellhole they called home.Their audacious killing spree leaves men and women of all ages and ethnicities brutally murdered, then scalped; their lifeless forms displayed in macabre fashion at landmarks throughout the metropolis.NYPD Homicide Commander John W. Driscoll along with his dedicated team of Sergeant Margaret Aligante and Detective Cedric Thomlinson are determined to bring the pair to justice, as is a despicable grieving father, whose idea of justice is at odds with morality itself. By offering a three million dollar bounty, a cent of which he never plans to part with, he's turned the city that never sleeps into a get-rich-quick circus with an overzealous Mayor acting as ringmaster looking to please Mr. Moneypockets any way he can. Lieutenant Driscoll, who's been assigned the case hours after he buried his wife, must put his grief on hold and focus on shutting down the twins' reign of terror by apprehending them before their denouement is dictated by an unscrupulous and unforgiving interloper.
Wildblue Press, 9781952225123, 332pp.
Publication Date: May 5, 2020