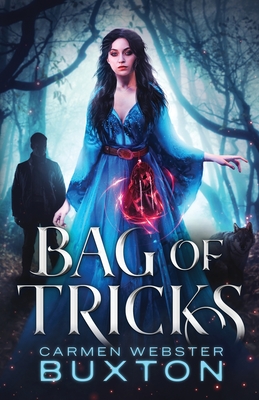 Bag of Tricks
Paperback

* Individual store prices may vary.
Description
Aveline is a trained magician, but Princess Inessa, the Heiress of Mazuria, hired her to pose as a lady-in-waiting, to protect her from court intrigues and literally sniff out lies. When a wicked duke tries to force Inessa into marriage, Aveline uses a spell to hide the princess. But even magic has limits, and when Aveline stumbles over Zarek, a man whose life has been cursed by more than one tragedy, she demands his help in getting the princess back to the capital. Zarek is on his own errand, and he's suspicious of Aveline-magicians are feared-but he does help. As he and Aveline travel Mazuria in company with the princess and his wolf-dog Burden, they come to rely on each other and to respect each other's skills. After Zarek leaves the two women in what he thinks is a safe refuge, he learns they're in more danger than ever. So of course he and Burden go back to save them.
Now if only Aveline can bring herself to believe that Zarek wants to save her even more than he wants to save the princess-and admit to herself that what she feels for him goes way beyond gratitude.
Crimson Fox Publishing, 9781952667169, 296pp.
Publication Date: September 22, 2020