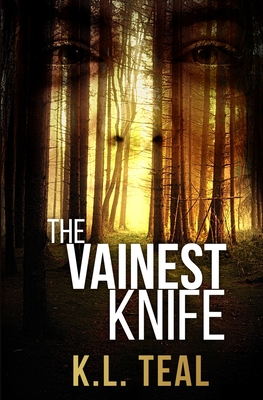 The Vainest Knife
Paperback

* Individual store prices may vary.
Description
After the tragic suicide of Mina's old friend Ryder, she reunites with the rest of her high school friends, John and Mario, to spend five days at John's secluded cabin in the woods to process their loss. Though she had spent time at the cabin with her friends years ago, something about the place now causes Mina to feel uneasy. Strange, unexplained events start to occur that Mina's friends are quick to brush off. But the more Mina delves into the history of the house, her relationships with her friends, and her own psyche, more unsettling details begin to unravel.
When one of her friends disappears under mysterious circumstances, Mina starts to become paranoid. She believes the house is haunted, but her friends seem to think there is something much more sinister at work caused by a living person. As the friends search for answers, Mina becomes increasingly targeted by the supernatural forces of the house. Her desperation to find the truth could be what ultimately saves her-or it could spiral her into complete and utter insanity.
Crimson Fox Publishing, 9781952667206, 242pp.
Publication Date: October 13, 2020