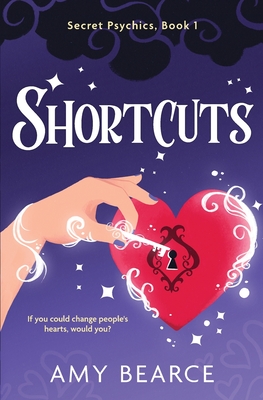 Shortcuts
Paperback

* Individual store prices may vary.
Description
If you could change people's hearts, would you?
Parker Mills has it all. She's the two-time winner of the Miss Divine Pecan Pageant, head of the 8th grade dance committee, and a secret psychic empath. Since she absorbs strong emotions from those around her, Parker has committed herself to finding shortcuts to happiness. Whether acting as a tutor, coach, or matchmaker, Parker knows that when others are happy, she's happy. Granted, all that fixing other people's drama means her own crush has no idea how she feels, but it's still a win-win so long as her psychic method remains a mystery.
At least, that's how it always worked until Mia came to town. With her mysterious past and dark cloud of depression, Mia's moods threaten to rain on Parker's happiness parade. After Parker's usual shortcuts fail-- even after bringing super cute Josh on the scene--she's forced to kick things up a notch, or two. But when Parker's psychic power goes haywire, dangerous secrets unravel... starting with her own.
Snowy Wings Publishing, 9781952667282, 334pp.
Publication Date: April 13, 2021