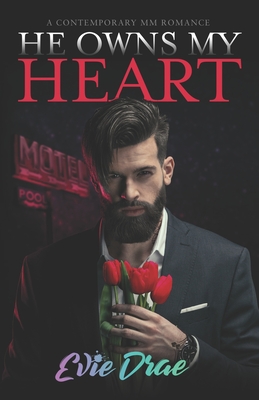 He Owns My Heart
A Contemporary MM Romance
Paperback

* Individual store prices may vary.
Description
2019 Romance Writers of America(R) Golden Heart(R) Finalist in Contemporary Romance
2018 Romance Writers of America(R) Heart-to-Heart 1st Place Winner in Erotic Romance
2018 Romance Writers of America(R) Gateway to the Best 2nd Place Winner in Single Title/Contemporary Series
Only true love can free a captive heart.
Landon Jenks, retired four-time Golden Glove-winning shortstop for the Chicago Cubs, is lonely, heartbroken, and in need of simple human contact. Trapped in the sticky fine print of an ironclad contract that forbids him from revealing his very-much-single status until the season finale of his reality show airs, he calls an elite male escort service that caters to the rich and desperate.
Accustomed to servicing his often less than savory clients at more upscale locales, twenty-six-year-old Toby Carmichael is surprised when his handler sends him to a run-down motel off I-55. But "surprise" doesn't come close to describing the shock that rocks his system when a delightful stuttering mess covered in tattoos and nearly ten years his senior stumbles into the room-and right into his heart.
For the first time since Toby was forced into the life of prostitution, a kiss sparks a desire that has nothing to do with money and everything to do with genuine chemistry and the faintest beginnings of something so much more. But Toby's dark past and troubled present make it impossible to see a future with Landon. And when the truth comes to light, a horrified and helpless Landon is determined to save Toby at all costs.
Content Warnings: This book addresses some heavy and difficult topics, so please click "Look Inside" to see the potential trigger/content warnings. Your mental health and safety is always the number one priority.
Clandesdyne, 9781952695025, 288pp.
Publication Date: August 5, 2020