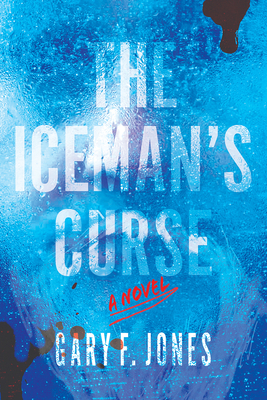 The Iceman's Curse
Paperback

* Individual store prices may vary.
Description
A mysterious, 1200 year-old corpse and a sudden outbreak of a fatal viral disease in a snow-bound Wisconsin village has the CDC scrambling as eccentric townspeople and drug mules put all involved in jeopardy.

When a 1,200-year-old corpse called the Iceman is discovered in the Alps, a Swiss professor, to avoid regulations, smuggles the samples into the United States. When a blizzard diverts the professor's flight to Chicago, Customs is hectic, and the professor mistakenly swaps his suitcase with Frank, a drug mule. A snow storm forces the professor to stop in the hamlet of Kirby, Wisconsin. He has no idea that he's carrying drugs and that his life is in jeopardy.

Between dangerous drug mules and infected tissue samples, many lives in the snow-bound village are in jeopardy.
Praise For The Iceman's Curse…
Doc's Codicil: "Really enjoyed this book. It has been a very long time since an author made me laugh out loud. A life lesson engagingly told. Take more time for squirrel fishing, deep water marine especially!" —Irene McIntosh, Bookseller

 

Stolen Virus reviews: This fast-paced, smart, witty, and tautly written thriller explodes with an international setting and a great cast of characters. . . The author gives us high stakes with incredible details, creating an authentic and fascinating look inside university labs and politics as well as a jihadist plot that takes our hearo around the globe. . .Gary Jones is a great new voice on the thriller novel scene. . . —Christine DeSmet, mystery author and screenwriter

 

". . . Fans of Robin Cook will like this medical mystery novel." —Jean Lowery, Librarian

 
BQB Publishing, 9781952782787, 350pp.
Publication Date: October 11, 2022
About the Author
Gary F. Jones is a retired veterinarian with a PhD in microbiology and an interest in history. He'd heard of outbreaks of hemorrhagic viral diseases in Europe during the dark ages. The victims and the epidemics died out quickly, and their causes remain unknown. Enter the Iceman, the 5,000-year-old mummified corpse discovered in the Alps. What if another Iceman, one from around 800 AD were discovered, an Iceman who had died of a hemorrhagic virus? Combine that with the eccentricities of people Jones met in his small-town veterinary practice, and he recognized a story waiting to be told.