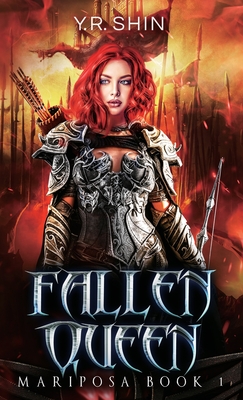 Fallen Queen (Mariposa Book 1)
Hardcover

* Individual store prices may vary.
Other Editions of This Title:
Paperback (10/22/2020)
Description
The inevitable encounter of two knights and their queen who rose from death to continue their love and war from centuries ago
With an already established large fan base, Fallen Queen is a bestselling epic fantasy in Korea
Fallen Queen will make readers root for its remarkable heroine with a dark past, in a richly built world full of intrigue, cocky knights, and a war that threatens bringing her secrets to light
An eighteen-year-old daughter of a horse dealer, Reuyen Detua, is the reincarnation of Queen Swan Sekalrid Rarkalia. Queen Swan was beheaded by her own husband two hundred years ago for being a tyrant after years of conquest that left the country neglected.
Reuyen faces an impasse between Paseid Calandok Brionake, in whom she sees sides of her stoic, calculating, and cold husband who truly was thoughtful and kind, and Balroid Peijak Mariposa, her previous half-brother and "the queen's knight," who begs for her love while showing unbridled hatred for his motherland.
The clash of the three marks the beginning of a distressing, violent, vicious war, much like their love.
Reuyen once again holds up her royal sword and forges destiny. The unexpectedly intricate epic will reveal itself as the story follows Reuyen's battles.
Poppypub, 9781952787027, 354pp.
Publication Date: October 22, 2020