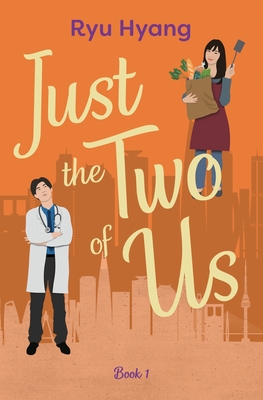 Just the Two of Us, Book 1
Paperback

* Individual store prices may vary.
Other Editions of This Title:
Paperback (3/9/2021)
Description
"In Ryu Hyang's opposites-attract story the descriptions of Yuna's home-cooked meals-everything from omelet sandwiches to japchae-are absolutely lovely." - Kirkus Reviews
A heartwarming story of two people who were meant for each other.
Soohyuk: a pediatric emergency medicine specialist. A man who never eats something someone else gives him.
Soohyuk, the tyrant who rules S University Hospital's pediatric emergency room. He only cares about treating sick children, whether or not that gets in the way of advancing his career. He, a grouch to everyone aside from the patients, suddenly starts noticing a woman: the woman who feeds him.
Yuna: a chef who makes boxed lunches. A woman who panics and collapses whenever she meets a man, due to trauma from her past.
Wanting to do what she likes rather than going off to college, Yuna opens up her own business that specializes in boxed lunches, A Tasty Meal. She gets scared when one day she sees the tall Soohyuk standing outside her restaurant, but she soon learns he is only drawn to the delicious smell. And, somehow, she becomes to be in charge of Soohyuk's everyday meals.
When Soohyuk meets Yuna, a confident, surefooted woman who gets startled and scared when he comes near, he wants to know everything there is to know about her.
"Did you collapse because you don't like me? Or are you scared of men?"
Poppypub, 9781952787058, 346pp.
Publication Date: November 12, 2020