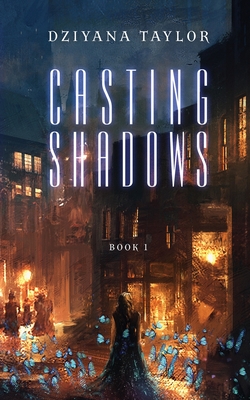 Casting Shadows
Paperback

* Individual store prices may vary.
Description
For two years, Rebecca Grimwood has been plagued by the same dream: an overturned ambulance vehicle, a long winding road, a motorcycle, and a man whose face she can't make out. Dreams are just dreams, though, and she tries not to pay them much notice. Yet when a fortune teller tells Rebecca that her destiny involves a sacrifice, Rebecca seeks the answers she didn't know she needed. To find them, she returns to the beginning: her old hometown of Harpers Ferry, West Virginia.
There's always been something haunting about Harpers Ferry- maybe because it's old Civil War ground, or the fact that ever since arriving, Rebecca has started seeing things she can't explain. Things lurking in the shadows, in the farthest corners of streets, their voices whispering. Things out to get her. But one night, when a man named Derek saves her from certain death, Rebecca can't help but feel that some good can come from the shadows.
Zenith, 9781952919121, 350pp.
Publication Date: January 12, 2021