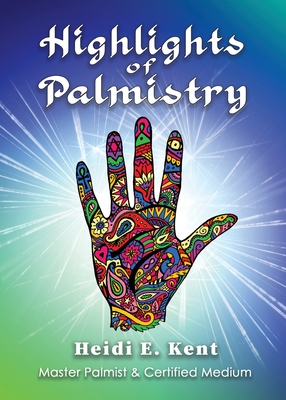 Highlights of Palmistry
Paperback

* Individual store prices may vary.
Description
Will you find love? How successful will you be? Will you enjoy good health?
Explore who you are . . . with Master Palmist Heidi E. Kent. Highlights of Palmistry is designed to help you explore the world of palmistry with simple techniques and illustrations. This introduction to the art of palmistry is a quick method of exploring your own nature-in simple shorthand and useful tidbits.
Learn to see the hand as a map of the self, a physical expression of the inner you. Hands come in many shapes and sizes, and no two are ever alike. Palmistry is far more than predicting the future; it is a way of understanding who you are. Embark on your life's journey with a map of your destiny . . . in the palm of your hand.
Ingramelliott, 9781952961038, 136pp.
Publication Date: September 7, 2021