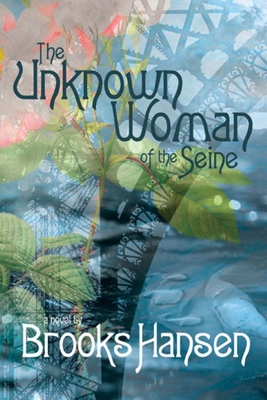 The Unknown Woman of the Seine
A Novel
Paperback

* Individual store prices may vary.
Other Editions of This Title:
Hardcover (11/2/2021)
Description
In the late autumn of 1889, the body of an unknown woman appeared on the banks of the Seine River in Paris. It was taken to the city morgue behind Notre Dame and put on display for a month, according to protocol. The eerie beauty of the young woman's expression attracted crowds but no claimant, and so, before the body was dispatched, a mold was taken of the face, yielding a mask which was to become one of the most celebrated cult objects of the 20th century.
Set during the final days of the Paris expo of 1889, Brooks Hansen's captivating The Unknown Woman of the Seine sets out to solve the mystery of who the woman was behind the mask. In charge of that investigation is a former Gendarme and recent prisoner of war just returned from Tonkin, China. Emile Brassard is on his way to Paris, determined to reclaim his place in La Force when he crosses paths with an enigmatic and unnamed young maiden and her gypsy wagon. Detecting villainy, and bent on proving himself to his former superiors, Brassard tracks her into the city and observes from the shadows as, with clear but mysterious purpose, she wends her way into the orbit of several savory and unsavory characters—an Artist, an Impresario, a Madame, a Countess, and one Disciple even—each of whom sees in her some opportunity for profit or redemption; any one of whom may therefore be responsible for her sudden and unexplained disappearance.
Brassard's chase will lead him on a grand tour of the city's lushest and seamiest venues, from its highest spires down into its darkest catacombs, and past a gallery of equally diverse crimes—the moral, the political, the maniacal. By the end of this enchanting and ominous journey, he will learn the stunning truth of the unknown woman's true identity, her past and present, but not before unearthing the equally disturbing truth about himself, who he has been, and who he must become. 
Praise For The Unknown Woman of the Seine: A Novel…
"Gorgeous prose." — Kirkus Reviews
"Hansen's reflection on the way one individual can become the focus of many others' dreams is thought-provoking." — Publishers Weekly
"The Unknown Woman of the Seine is a haunting and seductive marvel set in 19th century France, when the Eiffel Tower was considered a scandal. Brooks Hansen captivates the reader the way artists, writers and shopkeepers were enthralled with the mysterious woman who drowned. Hansen brilliantly imagines what has remained a mystery until now, in a fiercely dramatic and sensual world. The Unknown Woman is a gem." — Patty Dann, author of Mermaids
"Brooks Hansen has written a mystery and a meditation, a gorgeous story about history and the human circus. The Unknown Woman of the Seine reverberates with a haunting sense of place, time, and wisdom." — Jane Mendelsohn, author of I was Amelia Earhart
"Indelibly original, fastidiously seamed, and atmospherically mysterious, The Unknown Woman of the Seine could have only been conjured by Brooks Hansen, who writes us directly into his dreams." — Beth Kephart, award-winning author of Wife | Daughter | Self: A Memoir in Essays
"A fascinating, amazing true story—or is it? Brooks Hansen's dazzling weave of truth and fantasy brings us into the world of 19th century Paris, full of intrigue, scoundrels, a damsel very much in distress, and a dogged hero pursuing the truth no matter the cost. It's a masterful tale, brilliantly told—a mystery whose solution is so surprising and yet perfectly inevitable it makes you want to start reading the book all over again." — Nick Davis, author of Competing with Idiots
"The Unknown Woman of the Seine is at once a literary gem and a deeply compelling mystery. With sparkling prose and intricate plotting, Hansen creates a vibrant and haunting vision of late 19th century Paris—a complex puzzle delicately unspooled with deliciously satisfying results." — McCormick Templeman, author of The Glass Casket
Praise for The Chess Garden: "These tales form an allegory not only of the Doctor's exemplary life but also of the wisdom he has gained in it—a quietude and a benevolence that in today's world really do seem fabulous." — New Yorker
"Mr. Hansen has the precious gift of observation in spades." — New York Times Book Review
"A wonderfully bewitching compendium of stories, germinated in Arthurian legend, Poe and Carroll." — Times Literary Supplement
Delphinium, 9781953002136, 272pp.
Publication Date: November 15, 2022
About the Author
Brooks Hansen is a novelist, screenwriter, illustrator, and teacher. His novels—The Monsters of St. Helena, Perlman's Ordeal, The Chess Garden, and Boone (co-authored with Nick Davis) were all New York Times Notable Books. The Chess Garden was also selected as a Publishers Weekly Best Book of the Year. He has written two books for young readers, both of which he illustrated. He received a John Simon Guggenheim Fellowship in 2005. Brooks Hansen was born in New York City. He lives in Carpinteria, CA with his wife and two children.