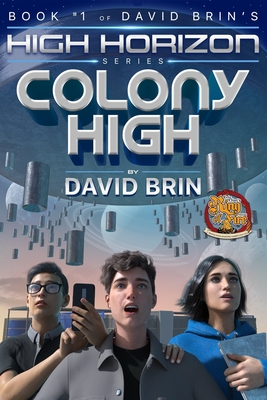 Colony High
Paperback

* Individual store prices may vary.
Description
"Some Math Club nerds have got a real live alien They're hiding it in a basement rec room " High School junior Mark Bamford doesn't believe the silly rumor. For one thing, here in the town of Twenty-Nine Palms? California homes don't have basements Besides....A stranded alien? Seriously? Can we say c-l-i-c-h-e? Movie rip-off? Can't the math geeks think up a better hoax?But then... Why are black vans from the super-secret Cirocco Corp cruising all over town, searching for something? Mark and his pal Alexandra decide to do some investigating of their own. Only, where can they turn for help? The skateboarding "X" crowd? The varsity climbing team? It's not like their social circle is an elite spy force Perhaps though... with home grown ingenuity... a little sleight of hand-okay, call it double-dealing, whatever.... The truth isn't just 'out there.' It may be right next door.Now available in full length for the first time - winner of the Hal Clement Award for YA fiction - comes the first book in a series about young humans confronting an age-old theme-that of strangers from beyond-giving it new shape, guided by the deft hand of one of science fiction's modern masters.
1632, Inc., 9781953034526, 218pp.
Publication Date: February 4, 2021