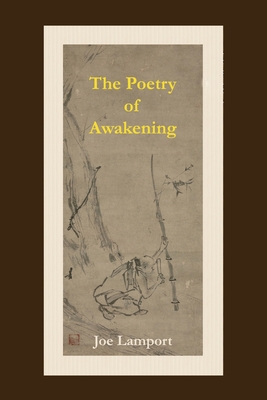 The Poetry of Awakening
An Anthology of Spiritual Chinese Poetry
Paperback

* Individual store prices may vary.
Description
Joe Lamport has translated 78 poems written in China during the first millennium of the Common Era, poems by a diverse group of writers, many of them Buddhists of one stripe or another, others Daoists or fellow travelers of the Buddhist faith. But even among those who identified as practicing Buddhists, it may be misleading to suppose much commonality of faith: Buddhist spiritual beliefs and practices in China evolved considerably over the course of the centuries in which these poems were written. Some of the poets collected here were renowned and avowedly secular, while others lived as reclusive hermits, and still others took up orders and lived as members of a monastic community.
Diverse as this grouping of poets may be, and divergent as their life experiences and doctrinal beliefs were, the poems here represent a singular and quite remarkable poetic tradition, which the translator refers to as the poetry of awakening. The common aspiration was to express through poetry the nature of spiritual awakening, as they experienced it in their own lives. These are personal poems, deeply felt, which makes them accessible, even though they speak to us from a distant time and strange culture, and address the loftiest and most abstruse of themes.
Fomite, 9781953236227, 178pp.
Publication Date: September 14, 2021