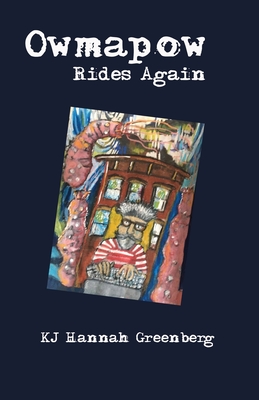 Owmapow Rides Again
Paperback

* Individual store prices may vary.
Description
Dr. Owen Brownstone, aka Owmapow, is a good-hearted fellow, a biology professor, a rescuer of oceanic fauna, a devoted brother, a teacher of science writing, and a wannabe fictioneer. Unfortunately, he is also an individual who is almost always disadvantaged by the courses of action in which he or his associates engage.
Yet, part of what makes him endearing is his tenacity. This character repeatedly attempts to embrace activities that he deems correct, no matter the number and nature of deterrents that they present. On balance, despite his innate courage, he repeatedly blunders. Dr. Brownstone remains a man befuddled by sundry ineptitudes, i.e., he is a contemporary Sad Sack, a relatively inconsequential person who is constantly confronting absurdities, even humiliations.
As such, Owmapow is all of us. He is us in his doggedness. He is us in his recurrently unexpected misfortune. He is us in his bumbling. For every moment that any of us have felt incompetent or frustrated by the caprices of empowered others or by the fickleness of providence, we have been Owen Brownstone
Fomite, 9781953236609, 176pp.
Publication Date: January 2, 2022