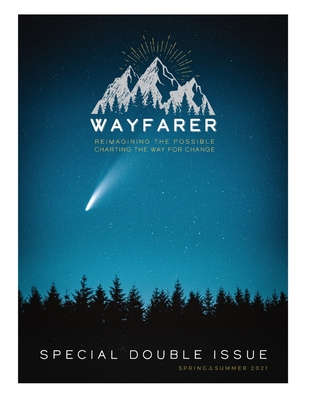 The Wayfarer Spring 2021 Issue
Paperback

* Individual store prices may vary.
Description
Since 2012, The Wayfarer has been offering literature, interviews, and art with the intention to inspires our readers, enrich their lives, and highlight the power for agency and change-making that each individual holds.
By our definition, a wayfarer is one whose inner compass is ever-oriented to truth, wisdom, healing, and beauty in their own wandering.
The Wayfarer's mission as a publication is to foster a community of contemplative voices and provide readers with resources and perspectives that support them in their own journey.
As we move into our 9th year, in the face of these frightening times we must endure, we renew our commitment to our readers to be a space of solace and our pledge to advocate for marginalized communities, the arts, and environmental conservation.
Wayfarer Publishing, 9781953340382, 96pp.
Publication Date: March 30, 2021