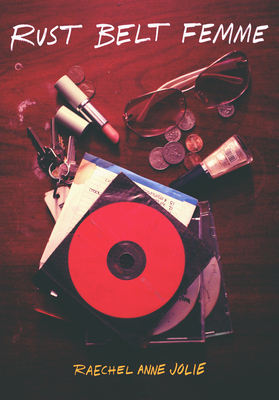 Rust Belt Femme
Paperback

* Individual store prices may vary.
Other Editions of This Title:
Hardcover (3/10/2020)
Description
Raechel Anne Jolie's early life in a working-class Cleveland exurb was full of race cars, Budweiser-drinking men covered in car grease, and the women who loved them. After her father came home from his third-shift job, took the garbage out to the curb and was hit by a drunk driver, her life changed. Raechel and her mother struggled for money: they were evicted, went days without utilities, and took their trauma out on one another. Raechel escaped to the progressive suburbs of Cleveland Heights, leaving the tractors and ranch-style homes home in favor of a city with vintage marquees, music clubs, and people who talked about big ideas. It was the early 90s, full of Nirvana songs and chokers, flannel shirts and cut-off jean shorts, lesbian witches and local coffee shops. Rust Belt Femme is the story of how these twin foundations--rural Ohio poverty and alternative 90s culture--made Raechel into who she is today: a queer femme with PTSD and a deep love of the Midwest.
Belt Publishing, 9781953368041, 176pp.
Publication Date: September 14, 2021
About the Author
Raechel Anne Jolie is a writer, educator, and media maker. Raechel received her PhD in Communication Studies with a minor in Gender & Sexuality Studies from the University of Minnesota. Her writing has been published in numerous academic journals as well as various popular press sites (Teen Vogue, Bitch Magazine, In These Times, and more). You can find her @reblgrrlraechel or at www.raechelannejolie.com. She lives in Minneapolis, MN