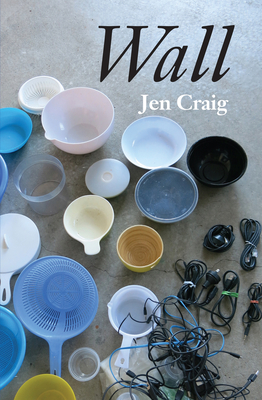 Wall
Paperback

* Individual store prices may vary.
Description
" Every new novel by Jen Craig is cause for celebration. They are a reminder that literature is still being written in the English language. In Wall, her brilliant third novel, Jen Craig deepens her proliferative style of self-examination as her narrator tries to contend with that most heart wrenching of questions: how to dispose of your parents' belongings after they die?"
MAURO JAVIER CÁ RDENAS, Aphasia

A woman returns to Australia to clear out her father' s house, with an eye to transforming the contents into an art installation in the tradition of the revered Chinese artist Song Dong. What she hasn' t reckoned with is the tangle of jealousies, resentments, and familial complications that she had thought, in leaving the country, she had put behind her— a tangle that ensnares her before she arrives.
Zerogram Press, 9781953409119, 188pp.
Publication Date: April 11, 2023
About the Author
Jen Craig's first novel is Since the Accident (2009). Panthers and the Museum of Fire was long-listed for the 2016 Stella Prize.