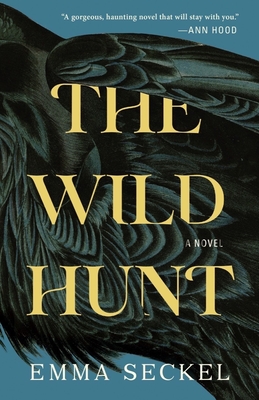 The Wild Hunt
Paperback

* Individual store prices may vary.
August 2022 Indie Next List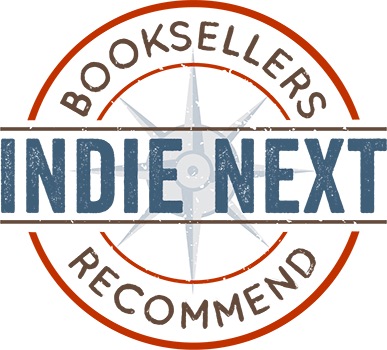 "Moody and atmospheric, the islanders are forced to confront tradition, ancient superstition, and the secrets submerged to preserve their normalcy. A taut tale full of otherworldly activities and the tension of daily existence."
— Bill Cusumano , Square Books, Oxford, MS
View the List
Description
A BuzzFeed Best Historical Fiction Book of Summer, a Lit Hub Best Book of Summer, and a Tor Best Horror Book of the Month

A Crime Reads' and Lit Hub Most Anticipated Book of the Year
A transporting, otherworldly debut of a young woman's fated return to a wind-battered island off the coast of Scotland, and the dark forces—old and new—that she finds there.
The islanders have only three rules: don't stick your nose where it's not wanted, don't mention the war, and never let your guard down during October. 
Leigh Welles has not set foot on the island in years, but when she finds herself called home from life on the Scottish mainland by her father's unexpected death, she is determined to forget the sorrows of the past—her mother's abandonment, her brother's icy distance, the unspeakable tragedy of World War II—and start fresh. Fellow islander Iain MacTavish, an RAF veteran with his eyes on the sky and his head in the past, is also in desperate need of a new beginning. A young widower, Iain struggles to return to the normal life he knew before the war.  
But this October is anything but normal. This October, the sluagh are restless. The ominous, birdlike creatures of Celtic legend—whispered to carry the souls of the dead—have haunted the islanders for decades, but in the war's wake, there are more wandering souls and more sluagh. When a young man disappears, Leigh and Iain are thrown together to investigate the truth at the island's dark heart and reveal hidden secrets of their own. Rich with historical detail, a skillful speculative edge, and a deep imagination, Emma Seckel's propulsive and transporting debut The Wild Hunt unwinds long-held tales of love, loss, and redemption.
Praise For The Wild Hunt…
Gorgeous.
— The Star Tribune

Intoxicating and atmospheric. . . . This moody meditation delivers.
— Publishers Weekly

A moving historical novel haunted by folklore and reality alike, best enjoyed during the slow slide from summer into fall.
— Lit Hub

A story world drawn with exquisite care. . . . thoroughly compelling.
— Ploughshares

I cannot wait to read Emma Seckel's folk-horror-infused new island thriller, The Wild Hunt. The sluagh, or birds rumored to carry the souls of the dead, fly thick above the Scottish islands in October, the skies heavy with the souls of the dead, and in this immediate-post-war-set novel, the spookiest month of the year comes with unique dangers.

— Molly Odintz - Crime Reads

Stirring and atmospheric. . . . Seckel draws a dense portrait of a community in turmoil and Leigh's determination to find a way forward. The result is a moving story exploring home, loss, and grief, and it is an irresistible read.
— Necessary Fiction

Treading deftly into the worlds of folklore and magical realism, Seckel keenly captures a tone that echoes the eerie moor scenery of the island: hazy, haunting, and teeming with misgivings. A foreboding mystery with surprising glimmers of hope.
— Kirkus Reviews

Promising premise, beautiful writing.
— Library Journal

Seckel weaves historical fiction with mystery and fantastic elements and threads of romance in this tale of love, grief, attachment to place and resistance to change. Her island setting is both otherworldly and firmly rooted, and her prose style is lushly evocative. This imaginative novel is memorable and wild indeed.
— Shelf Awareness

A Gothic autumnal immersion.
— The Daily Kos

What a debut for Emma Seckel! The Wild Hunt is a gorgeous, haunting novel that will stay with you long after you finish reading.

— Ann Hood, author of The Knitting Circle and The Book That Matters Most

The Wild Hunt is a thriller, and a family drama; a mystery but also a romance; a war novel and a ghost story. It's a social commentary. It's a tear-jerker. I'm not sure how one novel can be all of these things, and also be gut-punchingly sad, beautifully written, and oddly hopeful, but it is. Evocative, haunting, and deeply compelling, The Wild Hunt weaves together the known and unknown worlds in pursuit of the answer to the most elusive of life's questions: how can life go on after devastating loss?

— Amy Brill, author of The Movement of Stars

The Wild Hunt is a gorgeously written, entirely captivating debut novel set on an island off the coast of Scotland in the wake of World War II. Rich in atmosphere and historical detail, this novel and its exquisitely drawn characters will transport even the most reticent reader to a different time and place, and captivate them until it's satisfying conclusion. A deeply engrossing read.

— Cristina Alger Wang, author of Girls Like Us
Tin House Books, 9781953534224
Publication Date: August 2, 2022
About the Author
Emma Seckel is an award-winning writer and photographer living in Vancouver, Canada.