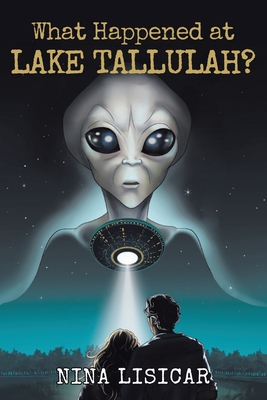 What Happened at Lake Tallulah?
Paperback

* Individual store prices may vary.
Other Editions of This Title:
Hardcover (7/16/2021)
Paperback (10/25/2021)
Description
The story begins with the young Margaux, who is raised by her controlling mother, whose anxieties were fueled by a mysterious event in her past, an event she refused to divulge to anyone for fear of losing her only daughter. Her tight grip constantly frustrated Margaux's efforts to live a life of her own. One day, Margaux rebels and falls in love with a handsome lifeguard, Byron, who takes her on a wild date towards Lake Tallulah. While swimming in the lake, the couple is abducted by extraterrestrials, who examine their bodies, erase their memories, and return them back to earth separately. Neither one of the couple remembers each other and both are forced to go on to separate lives.
Trying to find a way to get home, Margaux meets a group of eclectic friends on a road trip, who will later become instrumental in her journey to resolve the secrets haunting her.
In time, Margaux leaves home to start a new life in another town. She meets Michel, who becomes her husband. A tragic event ruins their marriage. They divorce and Margaux returns home, still frustrated by the mysterious alien eyes that relentlessly follow her.
Meanwhile, Byron enlists in the military and has his own journey being assigned on a dangerous mission. He has another alien encounter. Eventually, Byron was ordered to go home or he will die. On the plane ride home, he unknowingly seats next to Margaux, but she doesn't recognize him, either. Eventually, they meet again and fall in love. As their relationship grows, it would take an unusual experience much later to trigger their lost memories.
Margaux confides to Byron that the strange black eyes would not leave her alone, unless she resolves their curious messages or face a terrifying death, at which point Byron gets involved with her quest to save her life and ultimately his. They both serendipitously encounter the eclectic friends from Margaux's past and the entire group embarks on a wild journey back to Lake Tallulah, where a stunning revelation emerges that will change their lives.
Book Vine Press, 9781953699640, 296pp.
Publication Date: December 24, 2020