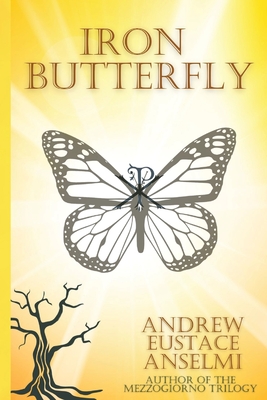 Iron Butterfly
The Mezzogiorno Trilogy
Paperback

* Individual store prices may vary.
Other Editions of This Title:
Digital Audiobook (1/31/2022)
Description
It is the summer of 1982, just before the fall. The political campaign ad of It's Morning in America has not yet aired, but the present era of cultural hedonism has already dawned. Against this backdrop, Edward Bennett is the All-American son of a mother who emigrated from Italy and a first-generation Italian American father. Edward has it all: good looks, pedigree, and the financial fruits of his father's business empire. As he readies for his junior year abroad in London, however, something feels amiss. He does not understand the overprotectiveness of his mother, Marie. He vows to solve the puzzle by finding her native town in southern Italy that she herself has refused to revisit. Ultimately, the journey triggers Marie's suppressed memory of her cruel beginning, which she and her family can either confront or continue to deny.
Iron Butterfly is the second installment of The Mezzogiorno Trilogy. The series recounts the upwardly mobile odyssey of a fictional New American family in the 1980s, the Bennetts. Iron Butterfly precedes in its entirety the already critically acclaimed The Autumn Crush, the saga of the arraignment and capital murder trial of Edward's father, due to be re-released in 2022. The third in the trilogy, Sarapiqu , will be launched in 2023, telling the story of how in the wake of his father's trial, Edward inherits a cattle ranch in the rainforests of Costa Rica where he struggles with his fidelity and his faith.
As a postscript to Iron Butterfly, the reader is treated to a third-party commentary that psychoanalyzes what the work reveals about the author.
Level Best Books, 9781953789020, 318pp.
Publication Date: March 29, 2021