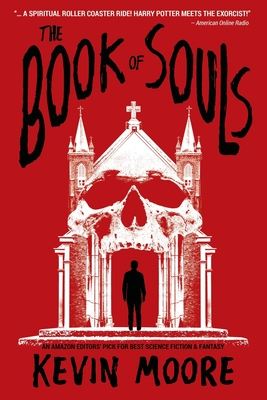 The Book of Souls
Paperback

* Individual store prices may vary.
Description
"An eerie tone permeates the entire story, with even mundane events feeling off-kilter. The whole cast seems to have multiple personas, all tinged with darkness." - Foreword Clarion Review
The dead don't come back, but some never leave...
Jack Kelly remembers everything about his wife and children. The wonderful smell of his wife's hair, the way she whispers to him at night. His three children running through the house, the sound of their laughter.
That was his life before the accident. His near-death experience left him in the in-between space, somewhere between this world and whatever comes next. But he recovered and woke up as his thirteen-year-old self.
The doctors tell him it is a false memory, a result of his fall and the insult to his brain from his injuries.
"How can a thirteen-year-old boy have a wife and three children?" They ask.
But how can he see and hear dead people, demons, ghosts, and shadowy creatures? And if they exist, then is it so inconceivable to believe that Jack's life as a 47-year-old man with a wife and children existed too?
Jack begins his journey to find out why and how. And, in the end, he resolves to find his way back to his true existence, back to his family.
The Book of Souls is the first book in the series. The Book of Demons is coming...
"... a Spiritual roller coaster ride Harry Potter meets the Exorcist " - American Online Radio
Kevin Moore, 9781953865403, 318pp.
Publication Date: March 8, 2022