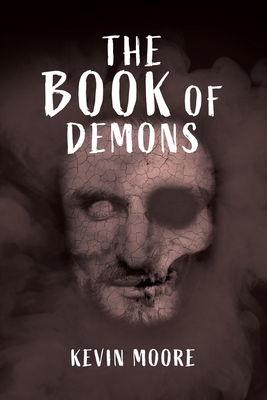 The Book of Demons
Paperback

* Individual store prices may vary.
Description
"Ghost-touched teen Jack Kelly returns in this polished urban fantasy/horror sequel to Moore's The Book of Souls. At times an intriguing mystery, at others a chilling thriller, The Book of Demons offers a sensational stroll through the hustle and bustle of an inventively paranormal version of 80s New York City. Jack's development throughout is an adventurous, if spooky, coming of age story that will thrill and at times scare readers of classic urban fantasy and YA series..." -Booklife Review
The Book of Demons, the much-anticipated sequel to The Book of Souls, finds Jack Kelly in the fight of his life. This time, he's not battling ghosts. His nemesis is the shapeshifting necromancer, Mr. Philips, who inhabits both the world of the living and the world of the dead.
When Mr. Philips discovers a powerful, cursed painting whose magic he can use for personal gain, he will stop at nothing to acquire it...including murder.
Before he can get his hands on it, the painting goes missing and its artist is found dead. Enraged, Mr. Philips vows to hunt it down. But someone else finds it first: Jack, a teenage mystic who understands the painting's tremendous power and would do anything to keep Mr. Philips from harnessing it.
Along with two unexpected allies-a non-verbal autistic child and the spirit of a dead nun-Jack battles to keep the painting away from Mr. Philips. But as the stakes rise along with the body count, their epic battle for possession of the painting may cost Jack everything and everyone he loves.
Books Fluent, 9781953865533, 146pp.
Publication Date: October 11, 2022