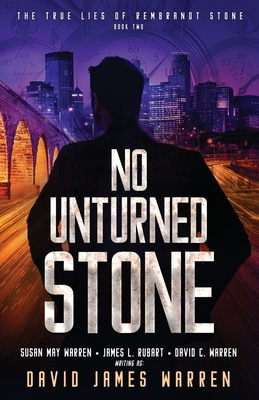 No Unturned Stone
A Time Travel Thriller
Paperback

* Individual store prices may vary.
Description
"Masterful writing from three powerhouse storytellers."-NYT bestselling author Tosca Lee
The One Rule Is, Don't Mess With The Past
But he did, and now ex-detective Rembrandt Stone is reaping the devastation of ignoring those words when he traveled back in time to solve the one case that had haunted his dreams.
Yes, he solved the crime. Yes, he saved lives. But Rembrandt returns to find the unthinkable has happened and his life has shattered.
There's only one answer: break the rule again. Go back in time once more, fix what went wrong, save what went right, and yeah, in his spare time solve another brutal crime.
But it's not so easy to change time, especially when time turns you into a target. And of course there's the strong possibility if he goes again, he'll never get back.
Get ready for your mind to be blown in Book 2 of the time-travel suspense series, The True Lies of Rembrandt Stone.
The continuing adventures of Rembrandt Stone from the creative minds of James L. Rubart, Susan May Warren and newcomer David Curtis Warren, writing as DAVID JAMES WARREN.
Tristone Media, 9781954023031, 222pp.
Publication Date: April 6, 2021