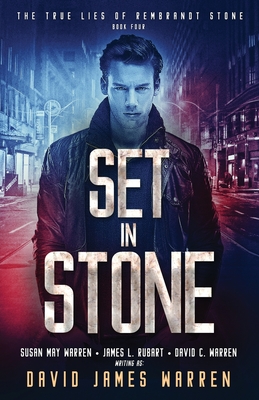 Set in Stone
A Time Travel Thriller
Paperback

* Individual store prices may vary.
Description
Trapped in time, he'll have to use the past to fix the present.
Thirty-eight women. Dead. All the in the past. All because Detective Rembrandt Stone played with fate, and somewhere in time unleashed a serial killer. He can't undo their deaths, not anymore, but the serial killer is still at large, twenty-four years later, and now it's personal. Especially when the evidence points to the last person on anyone's radar: Rembrandt himself.
Now he'll have to use the clues from his pasts to track down the killer in the present.
But the killer is onto him and puts the one person Rembrandt loves in his cross hairs. Now, Rembrandt must outwit time to save the people he loves.
Because time is playing for keeps.
The fourth installment of the True Lies of Rembrandt Stone will have you holding your breath and leave you gasping for more.
Tristone Media, 9781954023079, 230pp.
Publication Date: August 10, 2021