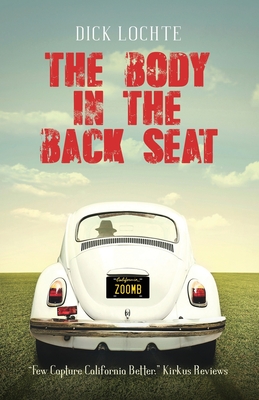 The Body in the Back Seat
Paperback

* Individual store prices may vary.
Description
An irreverent, tricky whodunit by Dick Lochte, the award-winning, Los Angeles Times bestselling author whose work Publisher's Weekly says "outclasses, in many ways, the tales of Raymond Chandler, Ross Macdonald and other renowned California mystery writers."
It's the Swinging Sixties and Harry Trauble is ready for some California Dreamin'. He's young, single, living at a cool beach-side pad and working in Hollywood at Ogle, the nation's second most popular magazine for men. So what if the Vietnam Conflict is heating up and Watts is a racial powder key about to blow? At Ogle, with its beautiful people, amusing eccentrics and sexual freedom, it's nothing but fun and games. Unless you're worried about a company executive being crushed by a giant statue of the magazine''s jaunty frog logo . . . or the strangled corpse left in the back seat of Harry's car . . . or the dark and sinister plan that's placed the employees of Ogle on the hit list of a very efficient assassin.
This book was previously published under the title Croaked
PRAISE FOR THE BODY IN THE BACK SEAT

"A splashy, sexy, swingin' adventure. Lochte delivers plenty of surprises and a lot of laughs along the way." Booklist
"A giddy romp." Kirkus Reviews
"Tongue-in-cheek, the 6Os social satire rolls out in a smooth, droll fashion that would make the late, great Richard S. Prather proud." Mystery Scene
"Memorable, quirky characters that are fun and entertaining." CrimeSpree Magazine
Cutting Edge Publishing, 9781954841062, 376pp.
Publication Date: May 8, 2021