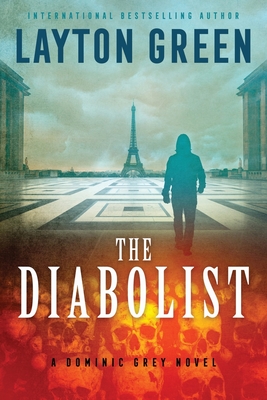 The Diabolist
Paperback

* Individual store prices may vary.
Other Editions of This Title:
Digital Audiobook (12/30/2013)
Description
The third entry in the bestselling, critically-acclaimed, optioned-for-film Mystery & Thriller series.
"Part international thriller, part philosophic treatise on good and evil, part intricate, unforgettable nightmare-inducing fever dream, THE DIABOLIST has everything you want from a thriller. Layton Green is a master of intellectual suspense. This one's a killer."
- JT Ellison, New York Times bestselling author
Globe-hopping detectives Dominic Grey and Professor Viktor Radek have a distinct specialty: they investigate matters that involve mysterious or unexplained phenomena. Crimes that other agencies can't or won't touch.
When a controversial religious leader is immolated in the Mission District of San Francisco, the local police chalk it up to a bizarre suicide. Yet witnesses claim a mysterious robed figure set fire to the priest. When a cult leader in Paris dies under similar circumstances, Interpol asks Grey and Viktor for help.
Convinced the culprit is a charismatic New Age prophet who has become an Internet sensation, Grey and Viktor undergo a perilous journey into the world of the occult as they try to penetrate the prophet's inner circle. Along the way, they realize the prophet has ties to Viktor's past, and that a far more sinister plan is afoot-a plan that, if successful, will shake the world to its core.
From the catacombs of Paris to London's nefarious East End, from the haunted walls of York to a lost fortress in the Sicilian wilderness, Viktor and Grey's latest case plunges them into a vortex of modern-day black magic, ancient heresies, and the most dangerous place of all: the cobwebbed corners of their own pasts.
Sixth Street Press, 9781955804004, 346pp.
Publication Date: June 1, 2021