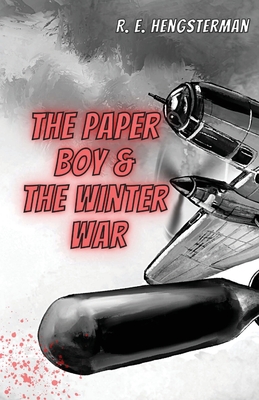 The Paper Boy & The Winter War
Paperback

* Individual store prices may vary.
Description
The Paper Boy & The Winter War is an intimate collection of short stories that carries the reader through childhood tragedy and into the unexpected self-reflection of an alcoholic. The characters in these thirty-two stories struggle with loss, love and addiction. In Penny Candy, Simon is an ordinary boy whose family suffers a terrible tragedy. Their grief is palpable under the spectral menace of the tallboy. In Clean Meat, something as mundane as a cow transforms an evocative, gothic village. The locals play off each other in an attempt to decide the bovine's fate. The Last Defender hews the not so subtle economic divide in our culture, reflecting on two lives that merge in a singular tragic moment. In Direct TV, a father receives a satellite signal in his head. The signal floods his brain with the contents of whatever channel his family decides and his wife and daughter end up using him and his newfound knowledge. Slum Flower follows the journey of a young nurse from employment, to living under a bridge. Her attempts to get clean and return to a normal life-however shaky-are both genuine and tenuous. Through each story's intimate journey, the characters in The Paper Boy & Winter War divulge specific truths about what it means to suffer loss, and how these losses affect one's relationship with themselves.
Unsolicited Press, 9781956692372, 206pp.
Publication Date: October 31, 2022