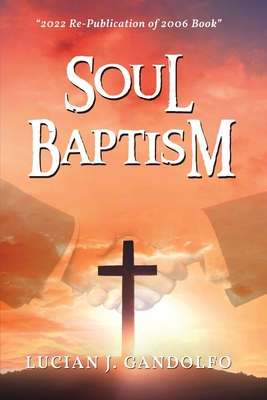 Soul Baptism
Paperback

* Individual store prices may vary.
Description
Ever think it is possible for a fundamentalist Baptist who believes in eternal security and that the "sign" gifts ended in the early Apostolic age, to be in full fellowship with a "tongue-talking" Pentecostal who believes it's possible to fall away from the Faith? Lucian Gandolfo thinks so and attempts to reconcile these opposing Christian groups (Calvinists & "Cessationists' with Arminianinsts & Continuationists'), not through ecumenical compromise, but through the Word of God, which they both hold dear SOUL BAPTISM unveils the key to unlocking reconciliatory understanding between these groups. Viewed through the investigative prism of "divine triangulation," Soul Baptism shows how these doctrinal rifts between Baptists and Pentecostals can be greatly diminished, and perhaps even eliminated SOUL BAPTISM is a refreshing and enlightening must-read for every Bible-believing Christian, student, teacher, and minister.
Readersmagnet LLC, 9781957312606, 150pp.
Publication Date: April 12, 2022