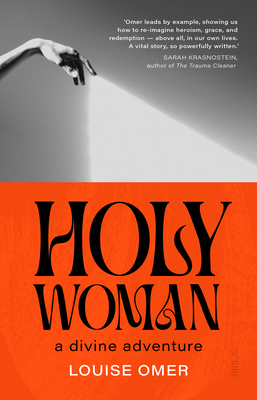 Holy Woman
A Divine Adventure
Paperback

* Individual store prices may vary.
Description
Why was my beloved God male?Why were Bible stories mostly about men?Why was Eve responsible for the Fall of Man?Why were there abusers in the Church?
Louise Omer was a Pentecostal preacher and faithful wife. But when her marriage crumbled, so did her beliefs.
Haunted by questions about what it means to be female in a religion that worships a male God, she left behind a church and home to ask women around the world: how can we exist in patriarchal religion? And can a woman be holy?
With $500 in her pocket and the conviction that she was following a divine path, Louise began a pilgrimage that has taken her to Mexican basilicas, Swedish cathedrals, Bulgarian mountains, and Moroccan mosques. Holy Woman combines travel writing, feminist theology, and confessional memoir to interrogate modern religion and give a raw and personal exploration of spiritual life under patriarchy.
An engaging travel memoir about one woman's search for the divine.
Scribe Us, 9781957363059, 320pp.
Publication Date: November 1, 2022