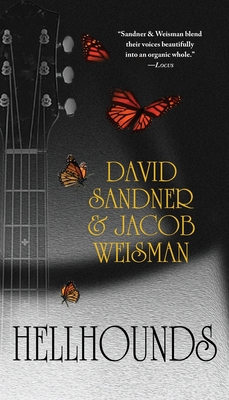 Hellhounds
Paperback

* Individual store prices may vary.
Description
In this sequel to the novelette Mingus Fingers, authors David Sandner and Jacob Weisman follow Kenny, a talented musician who learned from jazz great Charles Mingus how to "play in the soul." Kenny has always had an affinity for rabbits and butterflies, believing that butterflies are broken souls waiting to return.
​When Kenny goes missing, his brother searches for him at a crossroad and an old speakeasy, where the cold, dark shadows of spirit and music lead him to a musician who may know if Kenny is alive . . . or dead. Kenny's brother must put his trust in his belief that the music of the living may be the only way to transform and bring back a spirit of the dead.
Fairwood Press LLC, 9781958880029, 72pp.
Publication Date: November 22, 2022