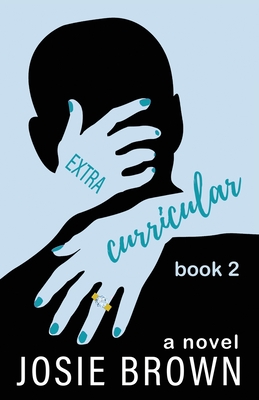 Extracurricular - Book 2
Paperback

* Individual store prices may vary.
Description
BOOK 2 OF JOSIE BROWN'S NEW 3-NOVEL EPISODIC SERIES
Audrey's worst nightmares are coming true:
Despite being gravely ill, her mother does not want to give up her position of Head of Ashbury Academy, the school she created and nurtured into a success. Doing so means watching the status-conscious leaders of the school's trustee board change it core mission: keeping AA affordable, or free, for children who weren't born into wealthy families.
Not only that, Egan's return to the school puts Audrey's dark secret in jeopardy, especially now that twins Chuck and Charly are enthralled by him.
To make matters worse, Miranda's quest to burnish her reputation as the region's premier college admissions consultant includes some questionable practices that could put the school's reputation in jeopardy and entangle Egan in her plan of deceit.
In EXTRACURRICULAR, new lust, old loves, a dark family secret, and rich crazy parents behaving badly lead to a college admissions cheating scandal, setting off a crisis of conscience for the parents, teachers, administrator, and the students involved --

And a catharsis for one couple about their marriage.
NOTE TO READERS: As with all episodic series, Books 1 and 2 end on cliffhangers to be resolved in Book 3]
PRAISE FOR EXTRACURRICULAR
"Josie Brown brings it, in this ripped-from-the-headlines romp of a novel set in the world of academia and its shadow world - extracurricular activities that may not be legal. It has romance and intrigue, and a pace that doesn't let up. Highly entertaining. Sure to delight Brown's legions of fans." --Eileen Goudge, New York Times bestselling author of Garden of Lies and The Diary
"Sharp, smart, and sexy, Brown's timely new series about the cut-throat world of college admissions is a must-read. As always, Brown's cast of characters is a delicious mix of sweethearts, scoundrels and the just plain morally corrupt. Never predictable, Extracurricular is immensely enjoyable." --Meredith Schorr, author of The Boyfriend Swap and the Blogger Girl series
"Delicious, hilarious, and addictive, Extracurricular has all the hallmarks of a classic Josie Brown book: fleshed-out, juicy characters, a to-die-for plot, and a ripped-from-the headlines premise. I absolutely loved it and must read the entire series " --Samantha M. Bailey, Woman on the Edge
Signal Press, 9781970093049, 308pp.
Publication Date: September 18, 2019