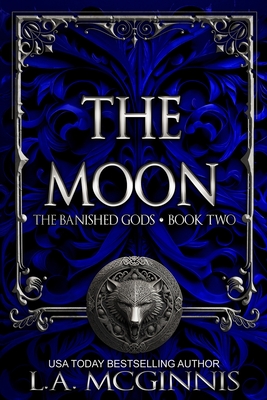 The Moon (Paperback)
The Banished Gods: Book Two
Fools Journey Press, 9781970112030, 278pp.
Publication Date: March 30, 2019
* Individual store prices may vary.
Description
Held captive in her dreams by an evil god,
Celine Barrow's life has become the stuff of nightmares.
Her only chance at salvation is a stranger who makes no promises, and leads her on a journey into the very darkness she thought she had escaped. As their forbidden romance grows, Celine discovers that it takes a monster to defeat a monster.
Fenrir has endured a lifetime of servitude, bound to a destiny ordained by the gods. Until he meets Celine, and the delicate human steals his heart. When the world shatters around them, and war looms on the horizon, Fen is forced to make the ultimate choice between love and fate.
This is the second installment of the Banished Gods series, and this full-length book includes one stubborn heroine, a damaged alpha male, spicy love scenes, shifters, magic portals, a primordial god, and a toe-curling twist.