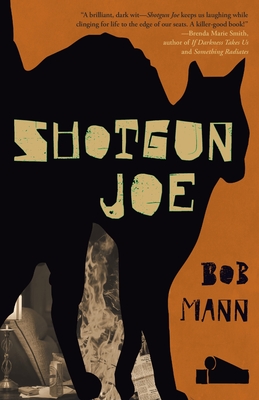 Shotgun Joe
Paperback

* Individual store prices may vary.
Description
Joe was just a guy punching the clock until Zappa showed up, but one flea-bitten, yowling tomcat later, and Joe is ejected from his daily grind to land smack in the middle of his dream job at the Brownbagg Brewery, a new life in a
trailer park with a very interesting next-door neighbor named Janine-- oh, and waking nightmares of a mysterious cult leader reanimating the dead. When Joe discovers that the monsters from his nightmares are real and headed straight for him, he must find a way to save Janine and himself, armed only with his good humor, weird intensity, dogged determination, and now: the shotgun.
Sfk Press, 9781970137798, 310pp.
Publication Date: March 3, 2020