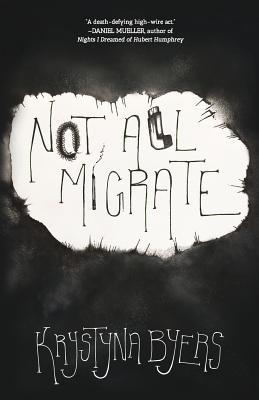 Not All Migrate (Paperback)
Sfk Press, 9781970137958, 246pp.
Publication Date: June 4, 2019
* Individual store prices may vary.
Description
A GRITTY AND DARK TALE OF REVENGE
A tortured husband's grief stalks him like a friendly attacker. After his beautiful wife and young children die in a horrific car accident, Mark Hansberg risks all he has and more to solve the riddle of his family's sudden death. When his journey leads him down a treacherous path, he must decide how far is too far to travel for a dubious chance at redemption. This contemporary urban tale masterfully blends literary fiction and thriller, and ultimately will leave you needing a hug from someone or something.
Our Southern Fried Guarantee
If you wouldn't enthusiastically recommend one of our books with a 4- or 5-star rating to a friend, then the next story is on us. We believe that much in the stories we're telling. Simply email us at pr@sfkmultimedia.com.