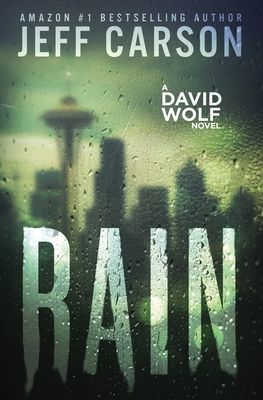 Rain
Paperback

* Individual store prices may vary.
Description
Into each life some rain must fall.A woman crashes her car near the scenic Colorado ski resort town of Rocky Points and slips into a coma after suffering head trauma. The Sluice-Byron County first responders discover she's stolen her vehicle from central Washington and doctors find her body is riddled with wounds that have nothing to do with the collision. Chief Detective David Wolf of Rocky Points is two days from getting married when he learns the crash victim's identity as Special Agent Kristen Luke of the FBI-Wolf's colleague and former lover. As questions mount about her inauspicious arrival, Luke wakes up and provides no answers, because she can't remember. When the Feds drop in to take Special Agent Luke back home, Wolf can't shake the feeling more danger is at play than they're letting on. In this action-packed new installment of the David Wolf mystery-thriller series, Wolf must choose between two loyalties, risking his new life at home to travel to the Pacific Northwest. Among biblical rains and ruthless gangs, can Wolf find the truth? Or will all he holds dear drown in deception?
Independently Published, 9781973260226, 304pp.
Publication Date: November 9, 2017