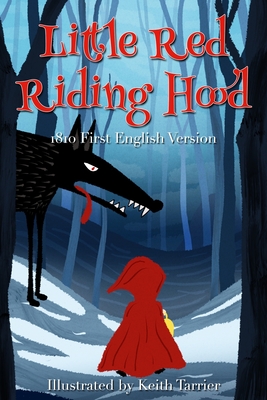 Little Red Riding Hood
(1810 First English Version)
Paperback

* Individual store prices may vary.
Description
Little Red Riding Hood is perhaps one of the best known fairy tales. Originally a folk story told through oral storytelling from as early as the 10th century, it was first published in the late 17th century by Charles Perrault, a French author. This English version, dates from 1810 and was published in Moorfields, London. It is told in the form of a verse poem with alternating unrhymed and rhymed couplets.It pre-dates the Brothers Grim's version by 2 years. The author of this English version is currently unknown. This book contains the original 1810 clear text, simple language and punctuation. It is coupled together with the large modern colourful illustrations. This is certainly a book will delights young readers and adults alike.
Independently Published, 9781973466222, 30pp.
Publication Date: December 5, 2017