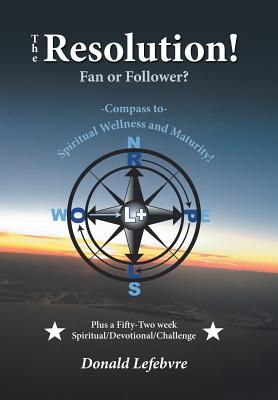 The Resolution! Fan or Follower? (Hardcover)
-Compass To- Spiritual Wellness and Maturity!
WestBow Press, 9781973652748, 132pp.
Publication Date: February 11, 2019
Other Editions of This Title:
Paperback (2/11/2019)
* Individual store prices may vary.
Description
The Resolution is a challenge written to help Christians move from a fan to follower of Christ. This is what I was challenged with years ago and after I took the steps laid out in this book my life changed. I didn't understand Agape Love, selfless love until I followed the path of RPLOL+. All I can tell you is that God has not made the process of becoming a follower hard. The world has made it easy to be a fan.
If Christians are to be imitators of Christ, how does that happen? That is what this challenge is meant to do. If you decide to take this challenge I am confident that your life will change, but be warned The enemy, who prowls about as roaring lion will do his best to sidetrack you. Stay focused on the goal, diligent in your resolve and I believe you will be glad and blessed you did.