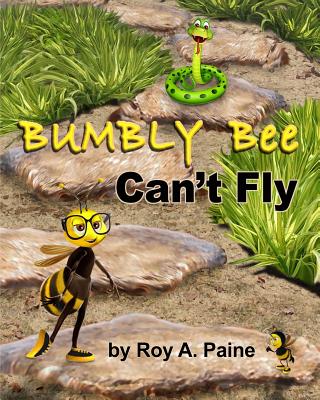 Bumbly Bee Can't Fly (Paperback)
Createspace Independent Publishing Platform, 9781973787778, 46pp.
Publication Date: December 22, 2017
* Individual store prices may vary.
Description
Bumbly is a somewhat clumsy bee who is laughed at by the other bees. One day he is captured by a scientist who examines him and determines that it is impossible for him to fly. Now convinced he is unable to fly, Bumbly begins the long perilous walk home, only to meet a new friend along the way who saves the day. This fanciful and inspirational story proves that if one is true to oneself the sky is the limit.
About the Author
Roy Paine is of Scottish, English, French, and German descent. His fifteenth Great Grandfather, Sir Thomas Payne, was an English Knight, born about 1400 a.d. in Leicestershire, England. Roy was raised near Boston and lived his entire life within ten miles of his birthplace, except for four years when he was in the military. He served in the US Navy from 1981-1985 attaining the rank of Petty Officer Second Class (E5). During his time in the Navy he earned the Navy Sea Service Deployment Ribbon, the Armed Forces Expeditionary Medal, and the Good Conduct Medal. Roy moved to the mountains in the Nantahala National Forest of North Carolina in 2016 and the relaxing atmosphere immediately inspired him to write. Besides writing stories, Roy likes telling them through the spoken word story as an Art Form. Roy won first place in the Amateur Division at the Stone Soup Storytelling Festival in Woodruff, South Carolina in 2017. When Roy is not writing, he enjoys hiking, camping, fishing, and interacting with the area wild life.