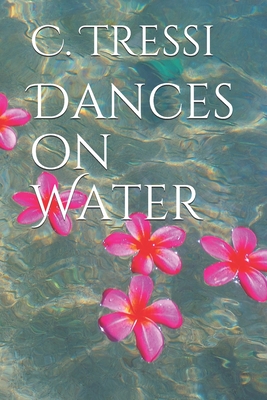 Dances on Water (Paperback)
Createspace Independent Publishing Platform, 9781973807667, 316pp.
Publication Date: October 17, 2017
* Individual store prices may vary.
Description
Dana Altomare feels at peace when she's out on the ocean. The adventurous surfer is excited about her move to South Florida but nervous about the past she has left far behind her. She knows she can't run from the demons chasing her forever.
Christopher Bannon has demons of his own. Chris left a high-powered job as a successful stockbroker to become a carpenter in a small South Florida town. He's happier than he was, but he's still hurting.
When these two lost souls find each other, a spark ignites. Dana and Chris become great friends. Both are dedicated to making the most of beach life and seeking out adventure wherever they can find it. Both also secretly long for something more from their relationship but can't find the courage to confess their feelings. In this steamy, tropical romance, Chris and Dana will both have to face their pasts and realize the truth about their future.
Inner turmoil, however, isn't the only thing brewing off the South Florida coast. Mother Nature has her own surprises in store for the two friends, and their next adventure could end up becoming their last
About the Author
C. Tressi is always on the search for the perfect wave. She splits her time between Florida and Hawaii, where she enjoys surfing, scuba diving, writing, and having adventures with her husband of twenty-five years.