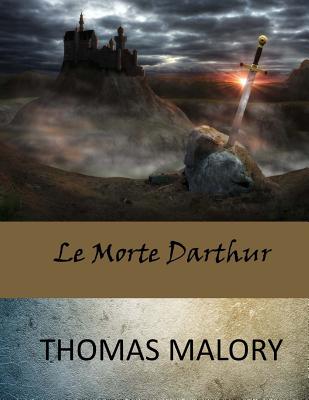 Le Morte Darthur
Paperback

* Individual store prices may vary.
Description
2017 Reprint of 1940 Edition. Full facsimile of the original edition, not reproduced with Optical Recognition software. Le Morte d'Arthur (originally spelled Le Morte Darthur) is a reworking of existing tales by Sir Thomas Malory about the legendary King Arthur, Guinevere, Lancelot, Merlin, and the Knights of the Round Table. Malory interprets existing French and English stories about these figures and adds original material. Le Morte d'Arthur was first published in 1485 by William Caxton, and is today one of the best-known works of Arthurian literature in English. Many modern Arthurian writers have used Malory as their principal source, including T. H. White in his The Once and Future King and Alfred, Lord Tennyson in The Idylls of the King. This edition is abridged, with an introduction by Charles Richard Sanders and Charles E Ward.
Createspace Independent Publishing Platform, 9781973825609, 248pp.
Publication Date: July 29, 2017