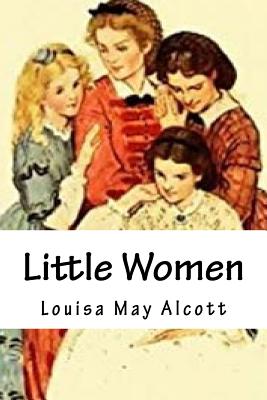 Little Women (Paperback)
Createspace Independent Publishing Platform, 9781974049943, 386pp.
Publication Date: July 29, 2017
Other Editions of This Title:
Paperback (12/16/2016)
Paperback (10/13/2016)
Paperback (5/16/2015)
Paperback (9/18/2018)
Paperback (9/7/2016)
Paperback (10/6/2016)
Paperback (6/16/2019)
Paperback (11/3/2016)
Paperback (2/17/2017)
Paperback (12/9/2014)
Paperback (6/21/2015)
Paperback (12/10/2013)
Paperback (6/12/2018)
Paperback (1/16/2018)
Paperback (8/6/2017)
Paperback (6/19/2019)
Paperback (2/14/2017)
Paperback (9/20/2016)
* Individual store prices may vary.
Description
Little Women is a novel by American author Louisa May Alcott. Which tells the story of. Jo, Meg, Beth, and Amy March are four sisters living with their mother in New England. Their father is away serving as a chaplain in the Civil War, and the sisters struggle to support themselves and keep their household running despite the fact that the family recently lost its fortune. In the process, they become close friends with their wealthy neighbor, Theodore Laurence, known as "Laurie." As the girls grow older, each faces her own personal demons and moral challenges. Jo, our beloved protagonist, must tame her tomboyish ways and learn to be more ladylike while pursuing her ambition to be a great writer. Meg, the oldest, must put aside her love of wealth and finery in order to follow her heart. Beth, the shy one, must conquer her bashfulness, while Amy, the youngest, has to sacrifice her aristocratic pride. The girls are guided in their personal growth by their mother, "Marmee," and by their religious faith.