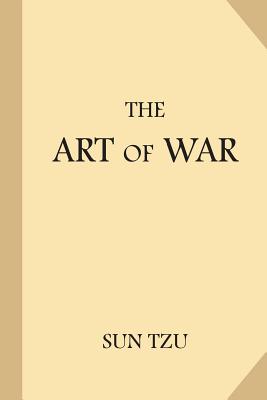 The Art of War (Paperback)
Createspace Independent Publishing Platform, 9781974172108, 90pp.
Publication Date: August 3, 2017
Other Editions of This Title:
Paperback (12/2/2017)
Hardcover (5/28/2013)
Paperback (5/8/2013)
Paperback (4/30/2016)
Paperback (10/29/2013)
Paperback (6/18/2018)
Paperback (3/3/2008)
Paperback (11/28/2017)
Paperback (2/2/2010)
Paperback (12/27/2013)
Paperback (1/28/2014)
Paperback (12/25/2017)
Paperback (10/16/2017)
Paperback (3/4/2010)
Paperback (12/1/2006)
Paperback (8/9/2013)
Paperback (10/19/2013)
Paperback (11/13/2012)
Hardcover (2/25/2016)
* Individual store prices may vary.
Description
The Art of War, also known as the Sunzi ("Master Sun") or Sunzibingfa ("Master Sun's Art of War / Master Sun's Military Strategy" ), is an ancient Chinese military treatise dating from the 5th century BC. Attributed to the ancient Chinese military strategist Sun Tzu ("Master Sun," also spelled Sunzi) the text is composed of 13 chapters, each of which is devoted to one aspect of warfare. It is commonly thought of as a definitive work on military strategy and tactics. It was placed at the head of China's Seven Military Classics upon the collection's creation in 1080 by Emperor Shenzong of Song, and has long been the most influential strategy text in East Asia. It has had an influence on Eastern and Western military thinking, business tactics, legal strategy and beyond. This is an unabridged version.
About the Author
Sun Tzu was a Chinese general, military strategist, and philosopher who lived in the Spring and Autumn period of ancient China.