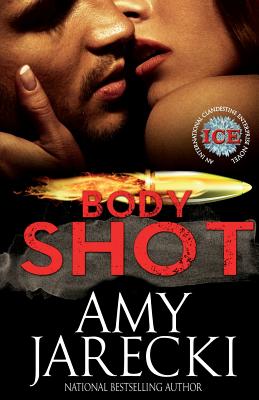 Body Shot (Paperback)
An International Clandestine Enterprise Novel
Createspace Independent Publishing Platform, 9781974278350, 254pp.
Publication Date: August 20, 2017
* Individual store prices may vary.
Description
She has every right to feel venomous resentment... Convicted of a murder she didn't commit, sniper Henri Anderson suffers two years of hard time before she's given a choice-accept an unknown assignment offered by a seedy foreign dignitary or head for home. The decision took all of two seconds. At least that's what she thinks, until a mysterious Scottish man shows up and offers a deal sweet enough to tempt a saint. But has the rugged blue-eyed closer met his match? Annoyed that ICE is wasting his time by sending him to Utah to recruit a talented soldier who has already turned them down, secret agent, Mike Rose, has no intention of failing. He's a tough guy with more persuasion in his hard stare than most people manage with an oration. Disarmed by a woman who's not only tenacious, she's downright stunning, Mike tempts Henri with something even a hardened Delta Force sniper can't refuse. And once she's hooked, Mike thinks he's done-can go back to covert ops working alone. But Henri isn't a woman who's easy to forget. And when she's snared by the clutches of the very man who framed her for murder, the big Scot will sell his soul to save her.
About the Author
An Amazon Bestselling Author, Amy Jarecki embarked on her writing journey shortly after she completed an MBA with Heriot-Watt University in Edinburgh, Scotland. Her first published book, Boy Man Chief, won the League of Utah Writers Award for Best Manuscript, and the Spark Book Award. A lot has happened since, with some of the highlights being Rise of a Legend winning the RONE award for Best Time Travel; hitting the Amazon Top 100 Bestseller list; and a host of other accolades. Amy enjoys the freedom of authorship and the opportunity to work creatively every day. Whenever possible, she visits the places she writes about to add vibrant realism to her stories. She loves writing Scottish historical romance, and now she's adding romantic suspense to the mix. Come along for the ride!