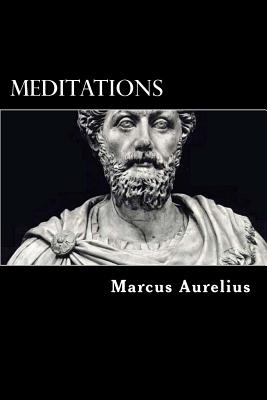 Meditations
Paperback

* Individual store prices may vary.
Other Editions of This Title:
Paperback (6/1/2011)
Paperback (1/20/2016)
Paperback (2/9/2018)
Paperback (10/23/2017)
Paperback (12/10/2008)
Paperback (2/21/2020)
Paperback (4/11/2019)
Paperback (2/17/2018)
Paperback (10/1/2017)
Paperback (1/16/2020)
Description
Aurelius used to own the world. Back when the Roman Empire dominated a staggering percentage of available land mass, Aurelius was at the head. He fought wars, studied philosophy, watched over his kingdom, and watched even more carefully over himself. And lucky for you- he wrote his musings on life in a journal. Learning about stoicism (the philosophy central to this book) I realized that without knowing it, I've actually been living a pretty stoic life. In fact, I can see a lot of my reactions to life obstacles as having a stoic nature to them. This, I believe, is what's helped me push through a lot of these circumstances and come out on top both in business and life in general. This is also why I feel this book - and stoicism in general - could be massively beneficial to you in your own struggle.
Createspace Independent Publishing Platform, 9781974531936, 92pp.
Publication Date: August 15, 2017