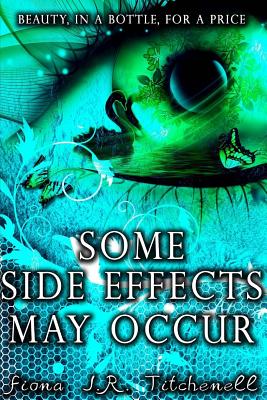 Some Side Effects May Occur (Paperback)
Createspace Independent Publishing Platform, 9781974550395, 302pp.
Publication Date: August 15, 2017
* Individual store prices may vary.
Description
Rachel Blum isn't beautiful - yet. But she's got it all figured out. All she has to do is save up enough money as a medical test subject to have her nose fixed, and make sure her friends and family don't notice that she's stopped eating. It'll all be worth it if she can get chosen as a promising new talent by the Public Aesthetics Endowment, giving her access to all the loan money she'll need to have her body made fully camera-ready, so her acting career can finally begin. When one of the labs she works for begins trials for a miracle beauty supplement called Swan, Rachel's skeptical of its claims. No more starving. No more sweating. No more surgery. She's heard that pitch before. But this treatment is different. There's no denying it when she drops fifteen pounds and grows three inches overnight. There's no denying it when she scores both the next lead role in Roberts High's legendary drama department and the attentions of its uncontested leading man. And there's certainly no denying it when her newly out-of-control appetite for flesh starts becoming murderously selective. Prepare for a grisly and haunting tale of one girl's quest to be good enough at last.
About the Author
FIONA J.R. TITCHENELL is an author of young adult, sci-fi, and horror fiction, including Confessions of the Very First Zombie Slayer (That I Know of) and The Prospero Chronicles series. She graduated from Cal State University Los Angeles with a B. A. in English in 2009 at the age of twenty. She currently lives in San Gabriel, California, with her husband, coauthor, and amazing partner in all things, Matt Carter, and their pet king snake, Mica. She has also published under the initials F.J.R. Titchenell. Find out more at www.fjrtitchenell.weebly.com.