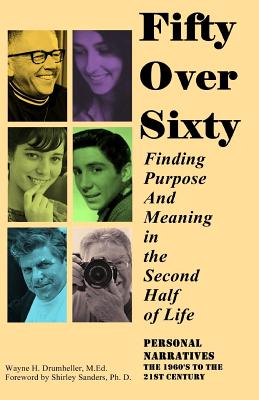 Fifty Over Sixty
Paperback

* Individual store prices may vary.
Description
As a photojournalist in the mid 1960's, Wayne Drumheller met and photographed some famous and notable people who were older and wiser that he. They were: Charles Schulz, creator of Charlie Brown and Snoopy cartoon series; Andy Warhol, artist and illustrator; Earl Hamner, Jr., creator of the Walton's TV series; Robert F. Kennedy, attorney general and candidate for President; Bill Sobranes, distinguished columnist and news reporter; Joan Baez, poet and folk singer; Ronald Reagan, actor and candidate for the Governor of California; Carolyn Kizer, New York Pulitzer Prize writer; Haywood Hal Bruin, CBS Sports and News anchor; Johnny Crawford, actor of TV's Rifleman Man fame, and Lady "Bird" Johnson, First Lady of the United States. In answer to his question of "What does one have to do to live a happy and long life?" They all presented a similar answer: find meaning and purpose in your personal and work life. Gather friends like precious keepsakes. And, plan for future years that are rich in memories and experiences. The 50 people over 60 years-of-age featured in this book embody this expressions. They will tell you that they are everyday people who have lived challenging, but extraordinary lives. They found love, meaning and purpose in their life experiences. Their legacy is one of a life well-lived and a future that is exciting and inviting.
Createspace Independent Publishing Platform, 9781974556526, 184pp.
Publication Date: November 30, 2017